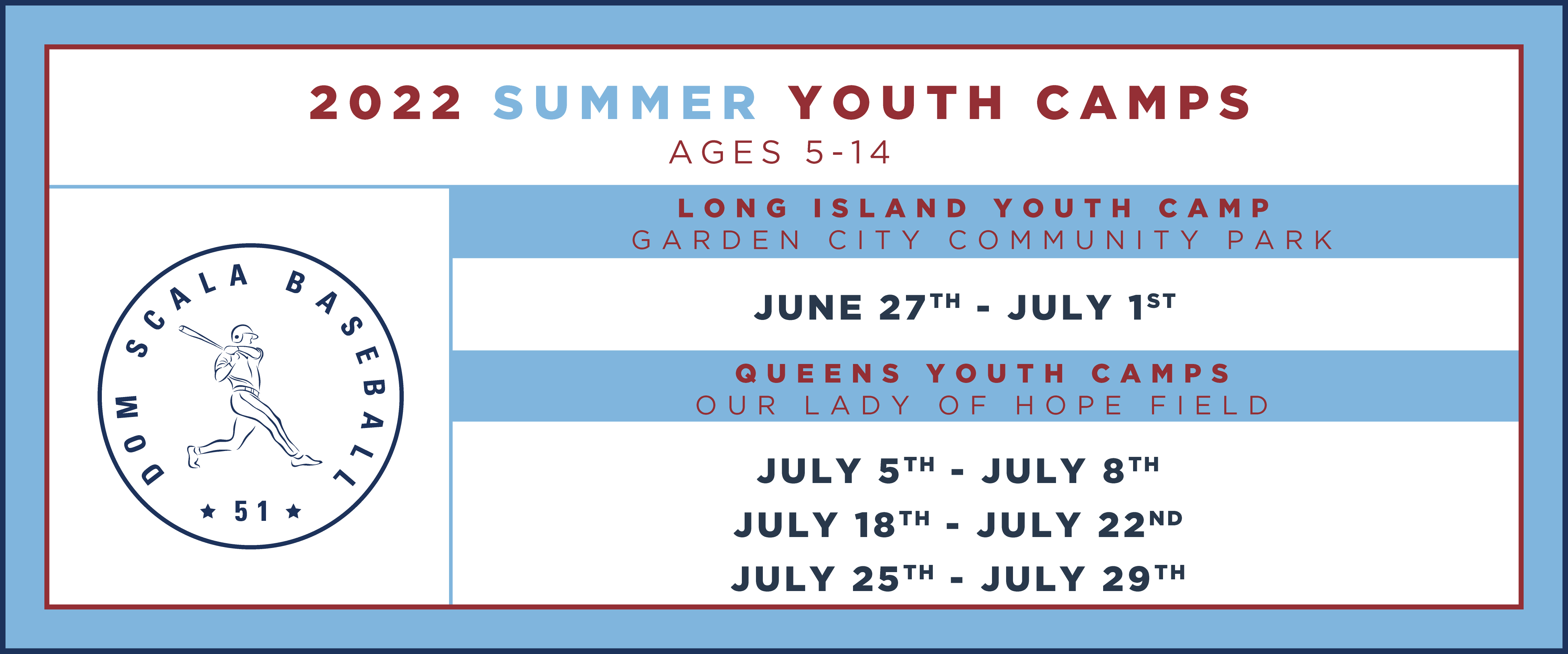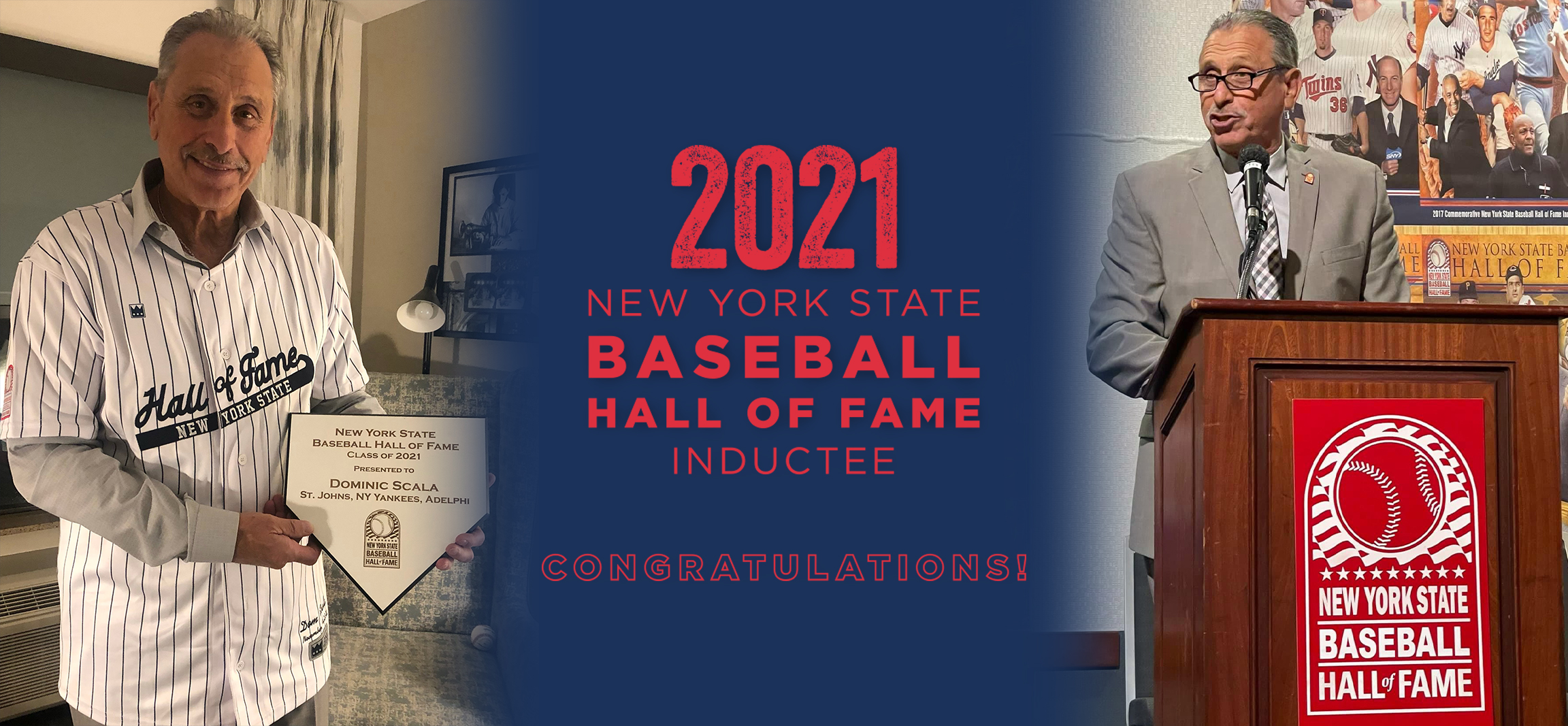 ---
ABOUT DOM SCALA BASEBALL
At Dom Scala Baseball, we believe that instruction and repetition are the key to reaching a higher level in competitive play. With this philosophy we aim to create more complete and refined athletes.
Most coaches today are parents or volunteers who have only the best intentions, but it's hard to know the fine points of the game.There are basic fundamentals that everyone must learn and conquer, and we believe that creating a solid foundation is how to create stronger players. Covering all aspects of the game from pitching mechanics and batting to running for speed, your child will grow to reach their full potential during their time at Dom Scala Baseball camps. Our instructors are conditioned to refine their skills and strengthen their weaknesses while making sure they are having fun while doing so.
Dom, a former coach for the New York Yankees and A New York State Baseball Hall of Fame Inductee served as the head coach at Adelphi University for 18 years. He now focuses fully on his youth programs and draws upon his 45 years of professional experience as both a player and a coach. According to Scala, "The knowledge I have gained from some of the greatest Major League players, managers and coaches that have influenced my career is immeasurable, and I look forward to sharing that with your child."
It was an honor to have our son work with a Yankee champ! We are HUGE Yankee fans, so to say we were excited to have him there is an understatement! Jason had a blast at camp and can't wait to sign up for next time! We saw improvement in him and were so proud! Thank you so much for making it such a great experience for him. He'll be back as often as possible. Thanks again for making this such a memorable time in his life. I think he fell in love with the game even more after those 2 weeks! 🙂
– Neela, Jay & Jason Rivera
I'd like to thank you and your team for a wonderful week of camp. It was our first time with you and the children cannot wait to do it again. I really appreciate your methods and the advice you gave to the children. They learned a lot of great baseball foundations along with some important life lessons as well.
– June Michalak
For more testimonials click here.